Zodiac Signs
What Every Zodiac Can Expect From This Week's New Moon In Aries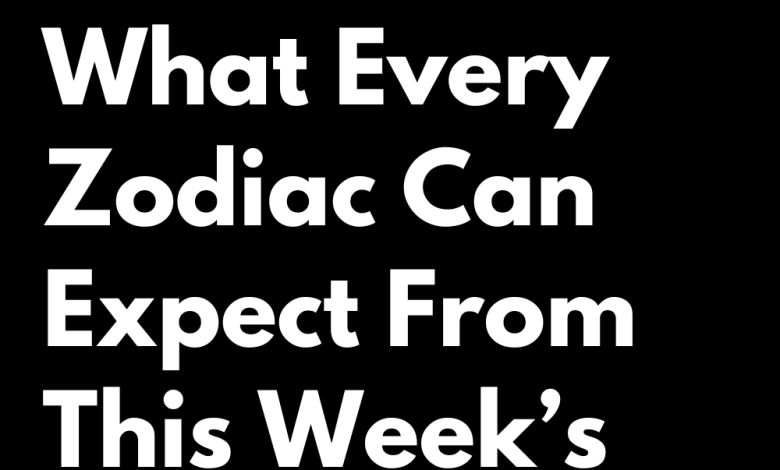 The New Moon in Aries will be the prologue to the new book arriving four months from now. The transit will have dominant themes that will be relevant when the nodes change signs on July 17, 2023. The Nodes in the sign of Aries and Libra will impact our personal and romantic relationships on a collective level. It is also a time to reflect on our independence and how we define it. The upcoming Lunar transit allows us to prepare and analyze this before the nodes change signs this summer. We should focus on where we need to strengthen our beliefs in ourselves and where we need to let go of codependent habits. See how this will impact your rising, sun, and moon sign.
Aries
A dynamic period for you as this period helps to elevate your focus and connect with the people you love. While Pisces Season created the rules, now you can make the moves that will help activate your inner growth. For the next six months, you are keen on learning and exploring. Dream bigger since you have the essential tools to succeed.
Taurus
For the next six months, your focus will be on reflection, especially as the nodes are finally moving away from your sign. With this Moon, you can feel activated and no longer stagnant. Set your mind to what you want to accomplish and achieve, especially now that Saturn is making an aspect to your sign that helps you feel more aligned.
Gemini
The Moon will grant you courage and patience. With the Moon in Aries, there is inner work to be done that will help you elevate. As Saturn will help you discover your passion and work towards your dreams, this time is all about appreciating what you have worked so hard on until now. You have the creative spark and inspiration to keep reaching for the summit.
Cancer
The Moon in Aries brings memories of your past relationships. Your past experiences have taught you to see the flags and to prioritize yourself. With this transit, you have your sights on more and will not be settling for less. With Mars ready to enter your sign later this week, you will feel much more motivated and passionate about your work and career.
Leo
There is a self-discovery with this transit. With the New Moon in Aries, you will be more curious about the world around you. As a fire sign, you feel a lot more creative and with a need to socialize. There is also a desire to push yourself since Taurus season will highlight your goals and dreams. This season is your planning stage where you focus on achieving more success.
Virgo
With this New Moon in Aries, There is much inner growth and preparation with this transit, as you learn to value and protect your energy. The Moon can feel challenging, since it will make our emotions feel much heavier. Aries energy will help you to feel more healing and empowered. Be patient with yourself.
Libra
This transit sets the tone for what you will be expecting for the next 18 months. You will be very focused on building your relationships and making sure they are suitable. The nodes are moving into your sign, bringing you new perspectives regarding relationships. Knowing your boundaries and taking care of them is crucial during this time.
Scorpio
Aries Season will give you the energy, focus, and patience to get where you want since you have support from Saturn in Pisces. It is a time of visualizing for the next six months as you plan and know how to carve out your road map. Aries Season teaches you about determination and self-assurance. Trusting and becoming your own best friend will help to get you far.
Sagittarius
As the nodes prepare to move into Aries and Libra in July, you will feel inspiration this season. You are learning to trust your intuition. Taking care of yourself could also be a priority during this transit. After the Saturn in Aquarius period, you know that going with the flow will prevent headaches instead of rushing. Enjoy the creative energy you have for the next six months to kickstart any creative projects you have been planning.
Capricorn
The New Moon in Aries sparks your need to rest and be around family and friends. The circle you care about could prove to help you energize during this transit. For the next six months, you focus on accomplishments but will also learn to be mindful of giving too much of your energy. Be prepared during this time to create a balance where you don't burn out.
Aquarius
You could feel more connected to your emotions. Journaling during this time will allow you to see how you feel and bring mental clarity. The Moon allows you to connect with others. Developing a more trusting relationship with yourself is also key. Accept the compliments that come your way and learn not to hide your talents from others.
Pisces
Saturn in your sign mixed in with the nodes moving to Aries and Libra for the next 18 months shows the recurring theme of independence. You are entering a new era of self-empowerment. Saturn will help you get to the point where you get prepared to take on leadership roles and rely on yourself more. With this transit, you get to witness how you are as a leader and how well you work with others.