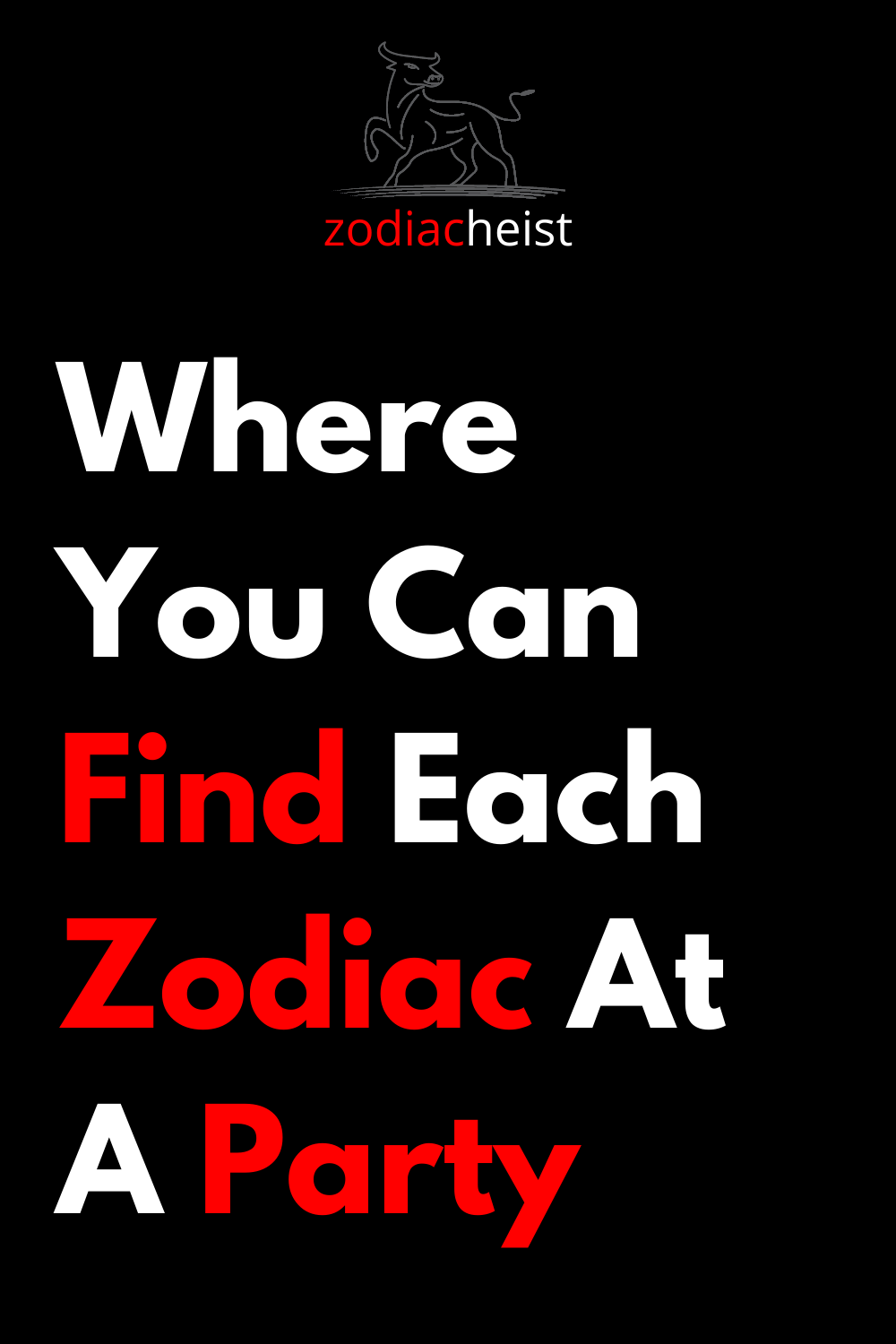 Aries
You spend most of your time on the dance floor, showing off your moves.
Taurus
You're busy playing video games, killing it at Mario Kart or Smash.
Gemini
You're in front of the television, watching the big game.
Cancer
You're in the kitchen, helping the host cook and clean and keep the party running smoothly.
Leo
You're always manning the radio, blasting your favorite playlists from your phone.
Virgo
You're sitting in a corner, answering emails on your phone.
Libra
You're by the bar, flirting with anyone who tries to talk to you.
Scorpio
You're near the cooler, ready to mix drinks for anyone who's thirsty.
Sagittarius
You're in the basement or walking down the street with friends, smoking weed.
Capricorn
You spend most of your time with the dog, cat, or any other animal you can find.
Aquarius
You're in the bathroom, escaping all the noise until enough time has passed to leave.
Pisces
You hover near the snack table to try all the different (free!) foods.